Sabiha Datoo - Almost Famous
As the Fashion Press Officer for Almost Famous, Sabiha Datoo loves gold jewellery, Berwick Street and a good attitude. Whose style does she admire? Well, it's a combination of "Audrey Hepburn and Gwen Stefani".
Sara Ebbett
What is your essential accessory? For Sara Ebbet, it's "a scarf - it's versatile and can be worn all year, day to night."
PASCALE AMMADDEO - LES NÉRÉIDES
"Wes Anderson is definitely a person that I admire for his sense of style and details. He has a personal universe and humour that he puts into his art. I hope to do the same with Les Néréides."Find out why coffee is her guilty pleasure and snapshots into her and her husband Enzo's lives as designers.
Kathryn Anne Barry - Kat&Bee
"I am really interested to see the edit magazine. My background is in magazines and newspapers and in addition to kat&bee i also work on twin magazine so will be very intrigued to see what The Edit has in store."
Rosie Bonnar - Bill+Marr
"LOVE Chloe Sevigny she is so beautiful in everything she does and wears. Would love to own Ashley Olsens wardrobe and am always interested in what Rihanna is wearing, she can pull off a lot!" A fan of London and Australian Fashion, Rosie of Bill+Marr gives us a glimpse into her creative life.
Helene Berman
What's her best buy from Vodafone London Fashion Weekend? "Leopard print French Sole pumps, I have very small feet so I always get the best bargains. Leopard print is an obsession with me .
Alice Evans - DKNY Jeans
A buyer for DKNY Jeans, Alice Evans is no stranger to Vodafone London Fashion Weekend. Last time, she "picked up some great pieces at Aqua in Februrary. I normally shop there full price and was great to find some great dresses at great prices. I ended up with three! [Check out one of them in her photo] Accessories are always great too and have always been lucky and found some great jewellery. I always make sure I save some of my pay check to shop during the event."
Rachel Wilson - Peridot London
What's her guilty pleasure? "Shoes! I often hide them in my various wardrobes between London and Australia so that I don't feel as guilty about having so many pairs!"
Simone Wray - Live Fashion
For Simone Wray, the Sass and Bide Sales Manager for Live Fashion, "Days off are my pamper days so nails, face masks and then a bit of shopping!"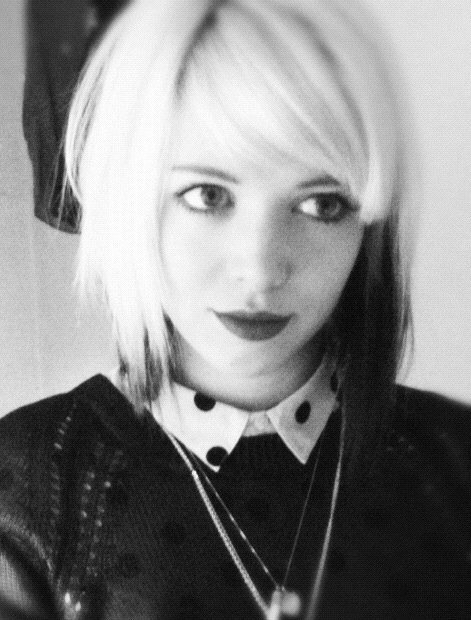 Emma J Shipley
Her first time at Vodafone London Fashion Weekend, Emma J Shipley of her namesake brand of scarves is "looking forward to checking out Muuba for a biker jacket and Kat Maconie's shoes."