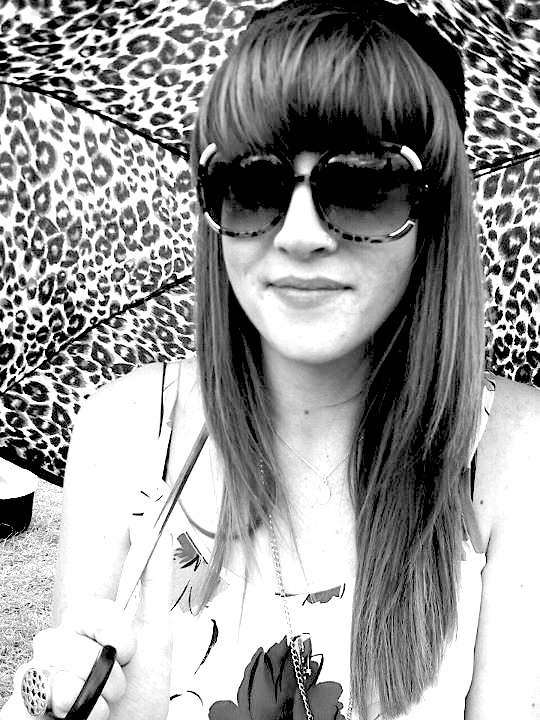 Sophie - Gushlow & Cole
</p>
1. What are you wearing today?
I'm wearing an animal print dress from Urban Outfitters teamed with some bright yellow Rupert Sanderson T bar heels and a chunky Vivienne Westwood dragon necklace.
2. What is your favourite item bought from past Vodafone London Fashion weekends?
A gorgeous cream Elizebath Lau mac with heart shape buttons down the front.
3. What is your essential accessory?
It has to be scarves of all kind, and in the winter sheepskin scarfs (of course a Gushlow & Cole sheepskin scarf!)
4. What new feature are you most looking forward to at Vodafone London Fashion Weekend?
We are looking forward to seeing the esthetica boutique in the West wing.
5. Whose style do you admire?
The queen! She always looks great, and Paloma faith.
6. What is the best part of your job?
Going to Paris for the amazing trade shows and seeing all the new collections.
7. What do you do on your day off?
Swim, go to music gigs, go for drinks and dinner with friends and find unusual places in London
8. What is your ultimate Guilty Pleasure?
Rococo scorched almonds, whilst sitting in bed!
9. Where is your favourite place in London?
The Sunday Upper Market
10. What do you love about London Style?
We love the way that styles are influenced by different cultures and everyone looks so unique!
11. Sum up Vodafone London Fashion Weekend in 10 words
Fabulous designers in a beautiful setting, all for amazing prices!
---
Post A Comment